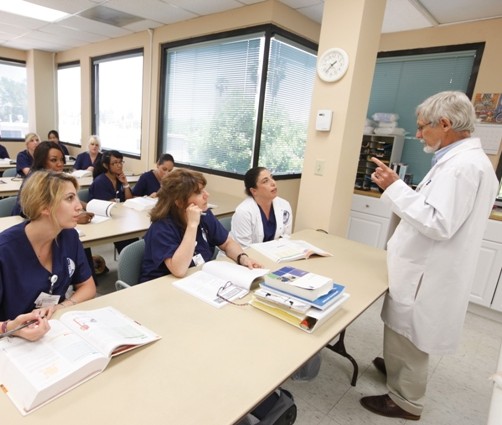 About
We are located in Reseda on the newly renovated Hirsch Family campus, across from Grancell Village at the acclaimed Los Angeles Jewish Health. The Annenberg School of Nursing (ASN) prepares students for a successful and rewarding career as a licensed vocational nurse (LVN) or nurse assistant (CNA).
The Annenberg School of Nursing and its proven faculty welcome students from all backgrounds and working histories to discover and master the exciting curriculum of nursing science.
You will experience a very favorable student-to-instructor ratio, reasonable all-inclusive tuition costs, and a stimulating learning environment at ASN.
With the latest technology in our classrooms and skills lab, interactive instruction, and a personal commitment to our students' success, we educate, graduate, and prepare excellent vocational nurses and nurse assistants.
To view the Annenberg School of Nursing Brochure, click here.
**To view the Annenberg School of Nursing Campus Safety and Security Report, click here.**