VN Gainful Employment Disclosure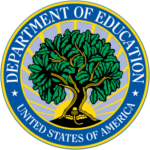 Annenberg School of Nursing
Undergraduate certificate in Licensed Vocational Nurse Program
Program Length: 48 weeks
Students graduating on time
44%
of Title IV students complete the program within 48 weeks
1
Program Costs*
Cost: This program will cost $25,100 in tuition, fees, books, and
supplies if completed within normal time. There may be additional costs
for living expenses. These costs were accurate at the time of posting,
but may have changed.
Median Debt Amount: Fewer than 10 students completed this program
within normal time. The amount of median debt has been withheld to preserve
the confidentiality of the students.
The Vocational Nurse Program qualifies graduates to sit for the NCLEX
licensure exam in California.
*The amounts shown above include costs for the entire program, assuming
normal time to completion.
Note that
this information is subject to change.
Licensure Requirements 2
Program meets licensure requirements in:
California
Additional Information:
For more information about graduation rates, loan repayment rates, and post-enrollment earnings about this institution and other postsecondary institutions please click here:
https://collegescorecard.ed.gov/
Date Created: 7/01/2019
These disclosures are required by the U.S. Department of Education
Footnotes:
The share of
students who completed the program within 100% of normal time (48 weeks).

Some States require students to graduate from a state approved program
in order to obtain a license to practice a profession in those States.


State Job Placement Rate:

Name of the state this placement rate is calculated for:

N/A

Follow the link below to find out who is included in the
calculation of this rate:

What types of jobs were these students placed in?

N/A

When were the former students employed?

N/A

How were completers tracked?

N/A


Accreditor Job Placement Rate:

Name of the accrediting agency this placement rate is
calculated for:

ABHES

Follow the link below to find out who is included in
the calculation of this rate:

What types of jobs were these students placed in?

N/A

When were the former students employed?

N/A

How were completers tracked?

N/A